VIDEO: Drew Brees Welcomes Zion Williamson to New Orleans With Signed Jersey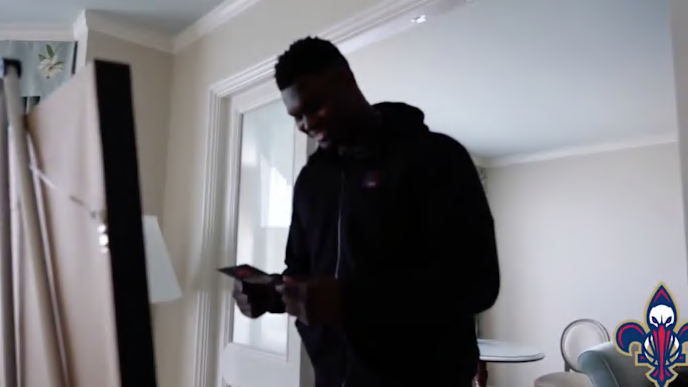 Saints quarterback and New Orleans legend Drew Brees has welcomed Zion Williamson to the city with a pretty amazing gesture. After getting drafted first overall by the Pelicans, Zion has been recieving the full New Orleans treatment-- and that now includes recieving a signed jersey from one of the city's all-time greatest sports icons.
Apparently, that's also Zion's first jersey from a professional athlete. Not exactly a bad way to start your collection, big man.
This surely isn't going to be the last welcoming gift that Zion will recieve from the New Orleans faithful. Soon, he'll have a jersey of his own to gift out to incoming players in the years to come. Less than a week after the 2019 NBA Draft, the Zion-Big Easy relationship is already off to a spirited start.