VIDEO: Drake and Patrick Beverley Jokingly Talking Trash During Raptors-Clippers is Great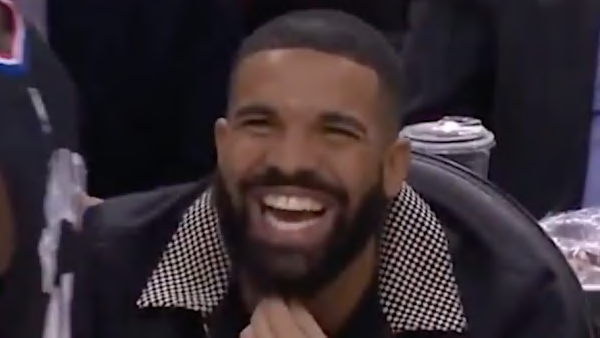 Drake has not shied away from showing his emotions during Toronto Raptors games. His latest act of talking trash to Patrick Beverley is a bit more tame and fun than his usual behavior, meaning everyone can probably enjoy this.
Beverley is the king of trash talk, making this a star-studded war of words.
There's a bit more background between the two as Drake reportedly started dating Beverley's ex-girlfriend back in 2014. That would have made this a bit more intense if it was recent, but both seem to have moved on from the situation.
Nonetheless, fans are desperate to know what was said.
Drake got a championship ring from the Raptors whether people like it or not. Just because Kawhi left doesn't mean the rapper and ambassador won't be a significant presence for this team at every turn.
As long as he keeps it fun there should be no issues.