VIDEO: Disturbing Clip Emerges of Mateen Cleaves Struggling With Victim Who Accused Him of Rape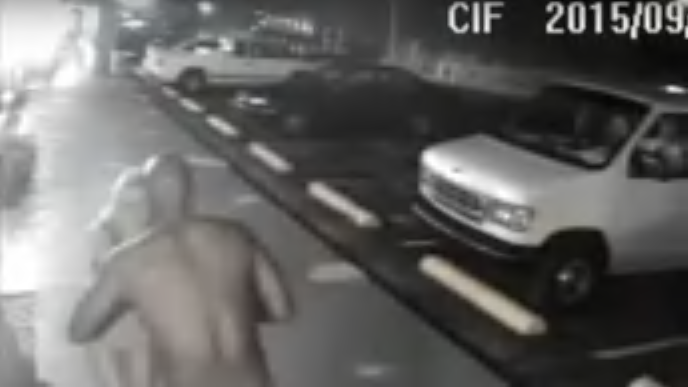 Former Michigan State basketball star Mateen Cleaves was recently acquitted yet again of sexual assault charges related to an October 2015 case in which he was alleged to have taken a 24-year-old woman to a motel room, kept her against her will, and assaulted her. Cleaves' admittedly surprising acquittal comes after jurors were shown a video of an undressed Cleaves struggling with the accuser. She apparently attempted to flee multiple times only to have Cleaves force her to the ground carry her back into the building troubling surveillance footage that has now leaked to the public.
Cleaves was originally acquitted in 2016, but that verdict was soon appealed after it was found that the judge has "abused her power in finding no probable cause." The case was reopened, but Cleaves was acquitted of all charges again despite prosecutors having played the above video in the courtroom for the jury.
Cleaves was a legend with Tom Izzo's Michigan State Spartans, making three All-American teams and leading the Spartans to a national championship in 2000. His No. 12 was retired by the program. He was drafted 14th overall by the Detroit Pistons in 2000, but his NBA career flamed out after just 167 generally unsuccessful games.
Cleaves may have been found not guilty by a jury of his peers, but this video being made public is still a damning mark against him.