VIDEO: Devin Oliver Slams Game-Winning Putback Dunk During 'The Basketball Tournament'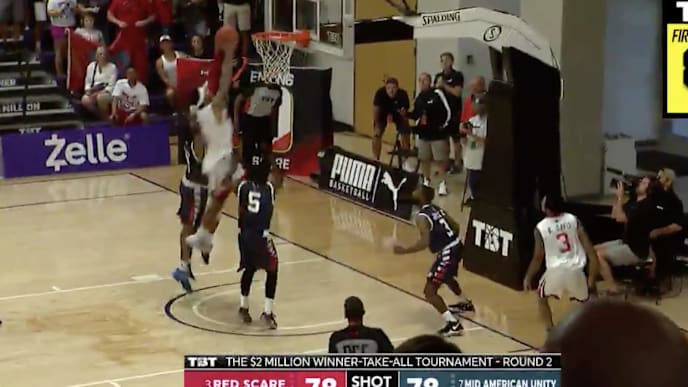 The annual "TBT," or "The Basketball Tournament," is underway, and it's already brought some excitement to sports fans in the most dry sports month of the year. The $2 million winner-take-all tournament's second round began on Saturday, and former Dayton Flyers forward Devin Oliver won his team a game in dramatic fashion:
Not a bad way to put the game away.
This was a game-winner because of the tournament's unique "Elam Ending" rules. After the first whistle with under four minutes left, the game clock is turned off, and the two teams play to a target score of 8 points more than the leading team's score. In this particular case, the target score was 80.
Oliver was never a star during his college career, but he had a very productive senior season in 2013-14, when he averaged 11.9 points and 7.4 rebounds per game on nearly 50 percent shooting.
Oliver also plays professionally in the premier mens basketball league in France, the LNB Pro A. This is his second time playing in TBT, which is televised on ESPN.