VIDEO: David Freese Clears the Bases and Hits First Inning Grand Slam in Pittsburgh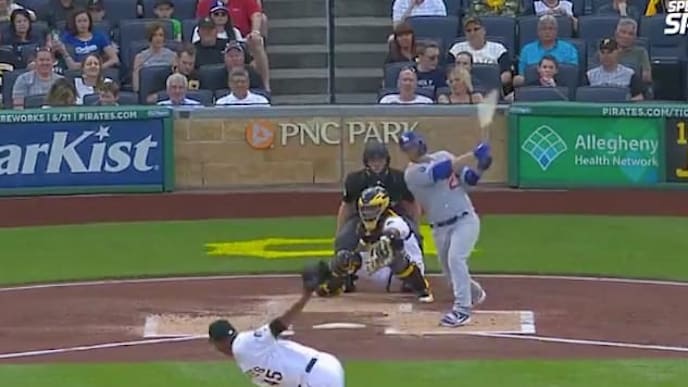 A former Pittsburgh Pirate coming back to haunt them? Say it ain't so. With the Los Angeles Dodgers at PNC Park in search of a key road series victory, David Freese got LA off to a good start with a first inning grand slam, sending an early message.
That didn't get out by much, but still counts just the same. With LA ace Hyun-Jin Ryu on the mound Saturday night, getting a victory behind Walker Buehler could pay dividends for the Dodgers on Friday.