VIDEO: Dak Prescott Throws 45-Yard Strike to Amari Cooper for TD to Put Game vs Giants on Ice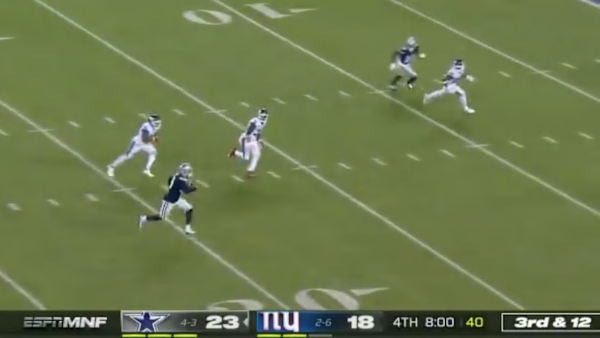 It took a while, but Dak Prescott and the Dallas Cowboys finally found a spark on offense in the fourth quarter. After hitting Michael Gallup for a touchdown to extend the Dallas lead, Prescott hooked up with Amari Cooper, who had been silent for most of this game. Cooper's 45-yard score gave the Cowboys a 30-18 late against the New York Giants.
Daniel Jones, Saquon Barkley and the Giants now have to dig themselves out of a double-digit hole late in this one.