VIDEO: Dak Prescott Scrambles and Finds Blake Jarwin for Long TD to Cut into Giants Lead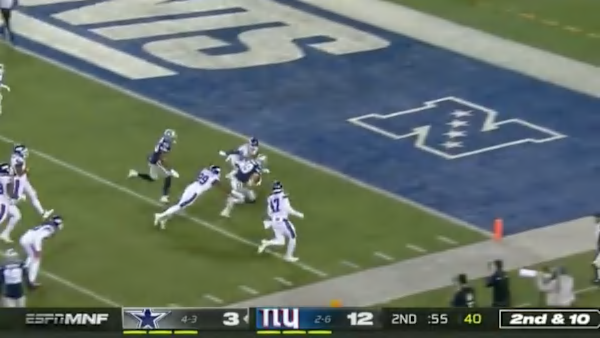 For the first time in the entire first half, the Dallas Cowboys busted out a big play on the offensive end. Dak Prescott and the Cowboys cut into the New York Giants' 12-3 lead, as Prescott found tight end Blake Jarwin wide open on a scramble. Jarwin plodded his way into the end zone, and Dallas is right back in this game.
This was some extremely poor tackling on the part of the Giants, but it's another play that shows what a weapon Jarwin is becoming in the passing game.