VIDEO: Cubs Take Early Lead on Pirates in Little League Classic With Blast From Nick Castellanos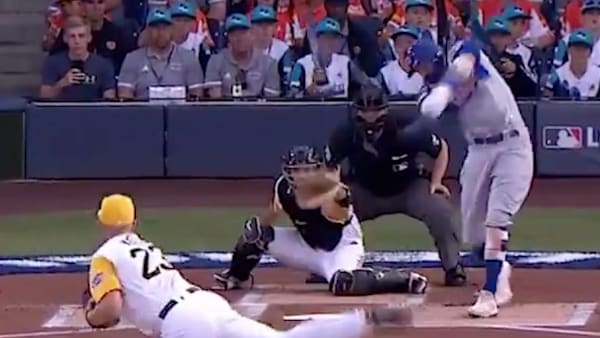 Sunday Night Baseball is in Williamsport, Pennsylvania tonight as the Chicago Cubs and Pittsburgh Pirates are facing off in a rubber match on national television. We're already off to a fast start thanks to Nick Castellanos, who took Mitch Keller deep in the top of the first to put the Cubbies up 1-0.
Crushing that hanging curveball was certainly a work of art from the "artist."
Joe Maddon is certainly hoping this highlight pushes his awful ceremonial first pitch fiasco into the shadows. As of now, he's got the upper hand over his arch nemesis Clint Hurdle.