VIDEO: Cubs Fans Fight at Wrigley After Man Gets Shoved Down Several Rows of Bleachers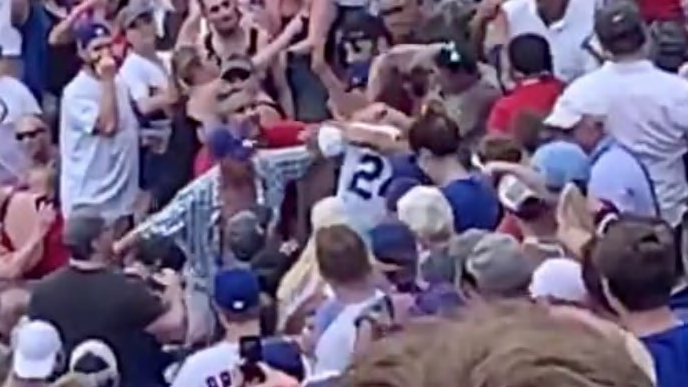 Despite their post All-Star break success against division rival Pittsburgh, Cubs fans just can't keep their hands to themselves. The bleachers at Wrigley Field are essentially the Octagon these days, and we got another UFC-style knockout on Saturday when a fan was shoved down several rows of seats, igniting a brawl in the stands. This first video, shot from afar, shows the initial altercation.
As you can see, that's a pretty steep fall for the fan on the losing end of this monstrous shove. The aftermath, of which we thankfully have a closer angle, was just as intense, with multiple fans getting involved.
We're not going to pretend that any fan base is above fighting, but considering the Cubs' recent history of brawls and altercations, it's not necessarily surprising to see some folks in white-and-blue jerseys throwing haymakers.
While there were surely some bruises, we hope no fans were harmed too much in the making of this film. At the very least, they provided us with some laughs.