VIDEO: Colts' Malik Hooker Hauls in Nasty One-Handed Interception off Philip Rivers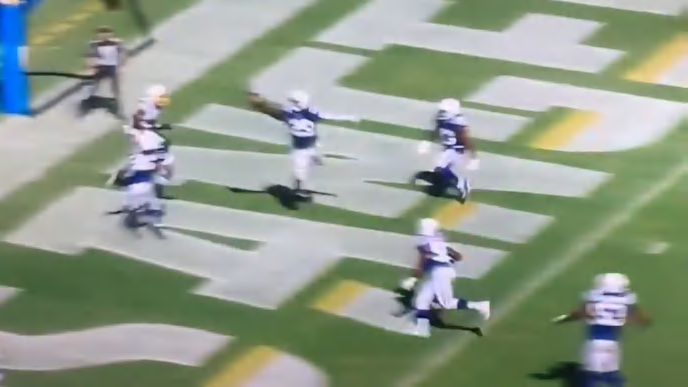 The Indianapolis Colts' defense has had an up-and-down day in the season opener, but they've had their fair share of bright spots. The secondary in particular has shown plenty of promise, especially on this play in which third-year defensive back Malik Hooker pulls down an absolutely unreal one-handed pick of Los Angeles Chargers quarterback Philip Rivers.
Come on, that's just not fair. That borders on defensive play of the year territory, and to think that it came in the first week of the season is just absurd.