VIDEO: Cody Bellinger Blasts Home Run No. 23 to Dead Center on Father's Day Against Cubs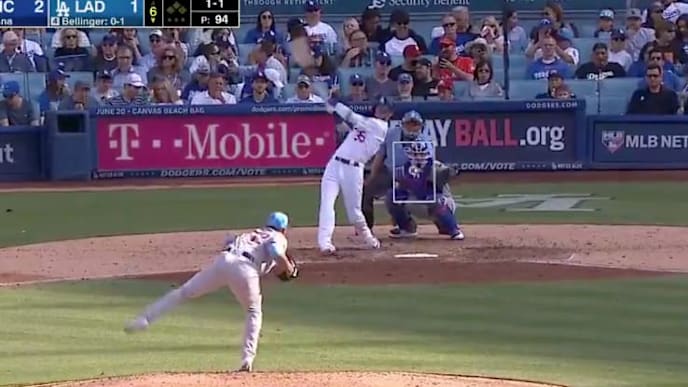 The MVP battle in the National League is a two-man race between Cody Bellinger and Christian Yelich, with the former adding another marker to his already-impressive statline on Father's Day. Bellinger hit home run No. 23 to back Hyun-Jin Ryu, who gave up the lead in the top of the sixth inning against the Cubs. As least for now, he won't be on the hook for the loss.
Dead center, goodbye baseball. Bellinger is no longer flirting with a .400 average, but he does offer a consistent power threat in the middle of the Dodgers lineup, and has no doubt been LA's best offensive player so far this season. Expect more exaggerated numbers as the season continues.