VIDEO: Clip of Trainer Buddy McGirt Urging Maxim Dadashev to Stop Fighting is Heartbreaking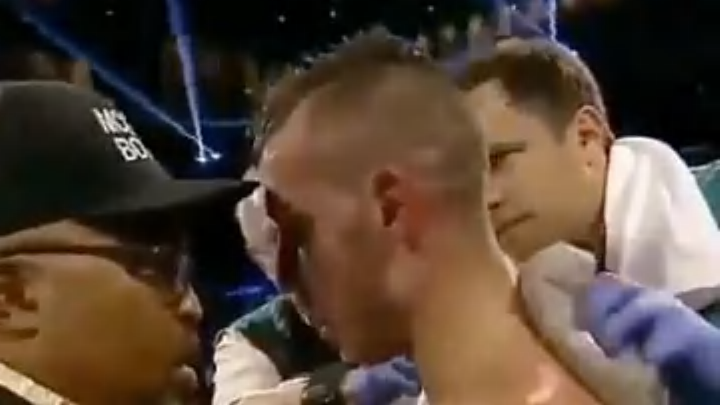 On Tuesday morning, the boxing world was rocked with the news Maxim Dadashev had passed away following complications from a brain injury he suffered following his fight with Subriel Matias on Friday night. From that loss, a video has surfaced of his trainer Buddy McGirt desperately urging Dadashev to let him throw in the towel. With today's news, it's tough to watch.
Matter of fact, yes, it's heartbreaking. Dadashev was taken to the hospital on a stretcher on Friday after he vomited before he could even get to the locker room. He underwent surgery for a brain swelling and had to have a piece of his skull removed. He was then placed into a medically-induced coma. Unfortunately, he lost his battle and passed away at the young age of 28.
Our thoughts are certainly with Dadashev's family and the entire boxing community during this difficult time.