VIDEO: Christian Wilkins Signed a Jersey for a Baby at Dolphins Training Camp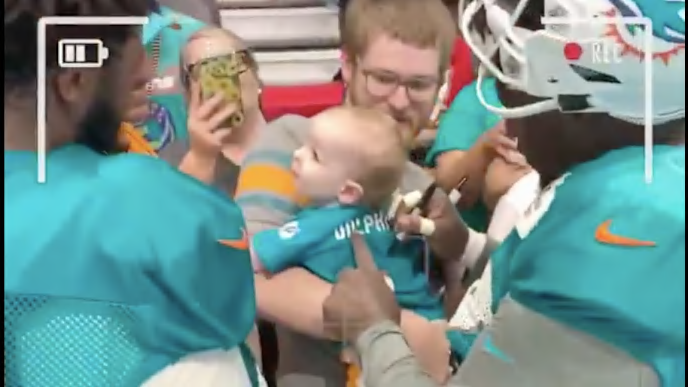 The Miami Dolphins made a big addition to their defensive line this offseason by taking defensive tackle Christian Wilkins with the 13th-overall pick in the NFL Draft. Clearly, he's already putting his newfound fame to good use. Tuesday at Dolphins practice, Wilkins was asked to sign a baby –– and he obliged.
Now, I have to say, when I first saw the caption of this tweet I thought he was going to be signing the baby's head. That would have been some seriously questionable parenting, but luckily, he just signed the toddler's jersey. Still, though, that's got to be a first for Wilkins.
The 23-year-old was one of the many beasts on Clemson's defensive line, and he racked up some fantastic numbers during his time with the Tigers. In four college seasons, Wilkins accumulated 192 total tackles, 40.5 tackles for loss, and 16 sacks. He hopes to keep producing on a high level for the Dolphins, who are expected to be one of the league's worst teams this season.