VIDEO: Charlie Culberson Hits Clutch 2-Run Homer to Extend Braves Lead Over Cardinals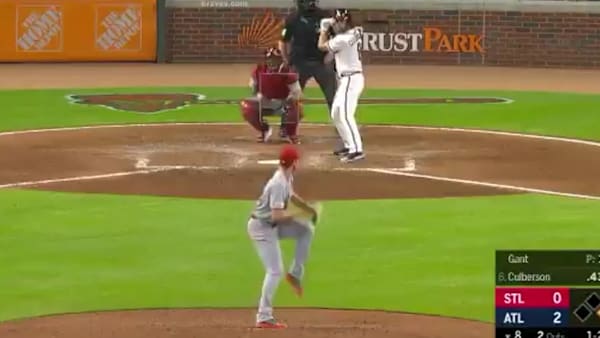 We have a "Pitchers Who Rake" alert! Well, kind of. On Wednesday night between the Atlanta Braves and St. Louis Cardinals, Charlie Culberson, a position player who's also known to sling a mean horsehide from the mound from time to time, stepped up to the plate as a pinch-hitter in the bottom of the eighth inning. On a 1-2 pitch, Culberson hit a deep ball that just squeaked over the left field wall for a two-run homer.
Culberson is a jack of all trades for the Braves, as he can pitch out of the bullpen, and can play utility either in the outfield or infield. And he showcased his multifaceted skills to help Atlanta beat St. Louis 4-0 in this one.
Who doesn't love this guy?