VIDEO: Charles Barkley Comically Jabs San Antonio Women Yet Again on 'Inside the NBA' The NBA season is long and occasionally arduous, but that just makes "Inside the NBA" on TNT even more essential. Not only does the program provide insight into the league, but it also serves up generous comedic relief. Shaquille O'Neal made his return to the program on Thursday, and Charles Barkley decided to make his on-camera rival's day. How so? Why by renewing his rivalry with San Antonio women... and their churros?
Hearing Barkley's rant certainly made Shaq feel at home, as he couldn't hold back his laughter while banging his fist on the set's table. Barkley's feud with San Antonio women has been going on for years, as he bring up their alleged physical dimensions at any chance he gets. From game highlights to his analysis, Barkley doesn't hold back his disdain.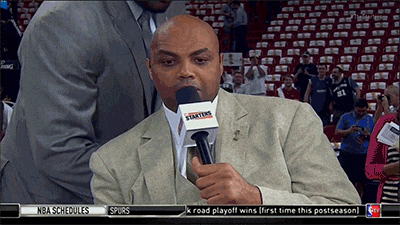 Chuck and the Diesel really are the perfect team.
Forget the Celtics-Lakers history; Charles Barkley versus the women of San Antonio is the biggest rivalry in the NBA, and it's not even close.