VIDEO: Chargers Walk it off Against Colts With Austin Ekeler's Third TD of the Game in Overtime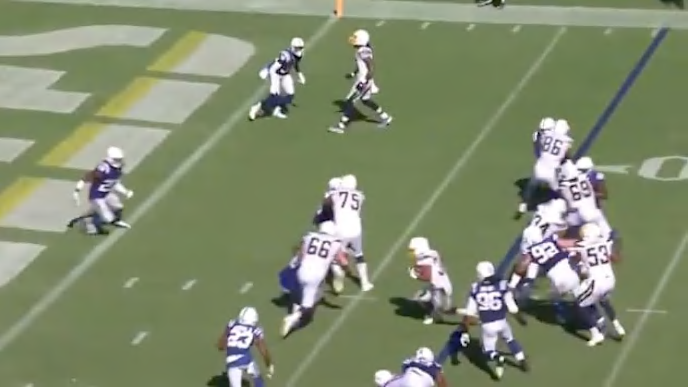 Austin Ekeler called game, and Melvin Gordon's holdout took a turn for the worse. The Los Angeles Chargers escaped a wild one in a home game against the Indianapolis Colts by driving down the field on the first possession of overtime and capping it off with a beastly run to give the Bolts a 30-24 win.
What a game. The Colts didn't quit, though, as TY Hilton had an incredible score to tie it up with under a minute left in regulation.
As for Ekeler, he finished the day with 12 rushes for 58 yards and one touchdown, while adding six receptions for 96 yards and two touchdowns.