VIDEO: Celebrate His 51st Birthday With These Absurd Barry Sanders Highlights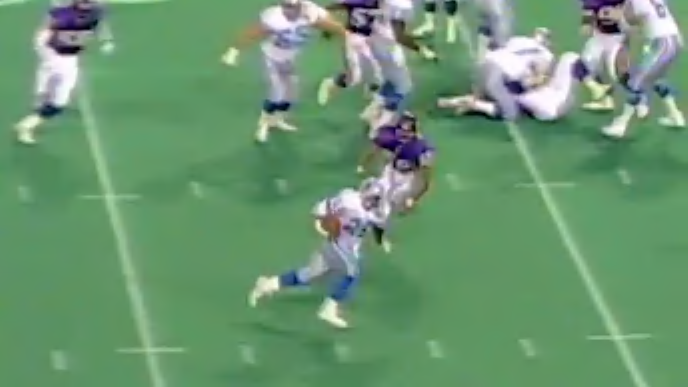 One of the NFL's all-time greats celebrates his 51st birthday on Tuesday, which means it's time to take a trip down memory lane. Barry Sanders is undoubtedly one of the best to ever do it. Although his career only lasted 10 years, he was able to transform the running back position and leave a long and lasting impact on the league. On his 51st, it's time we go back and appreciate the sheer greatness of Barry Sanders.
During his time at Oklahoma State and with the Detroit Lions, Sanders shattered the expectations of what a running back could do. He earned countless all-pro nods to go along with his Heisman and NFL MVP trophies. Sanders was a no-brainer for the Pro Football Hall of Fame, which he was inducted into 15 years ago.
There may never be another with the combination of skill and swagger that Barry Sanders had. You'd have a hard time finding one youth, college, or professional running back who doesn't look up to him.
Happy birthday to Barry Sanders, whose highlights can still amaze us all nearly 30 years later.