VIDEO: Carmelo Anthony Appears on 'First Take' to Talk About Situations With Rockets and Thunder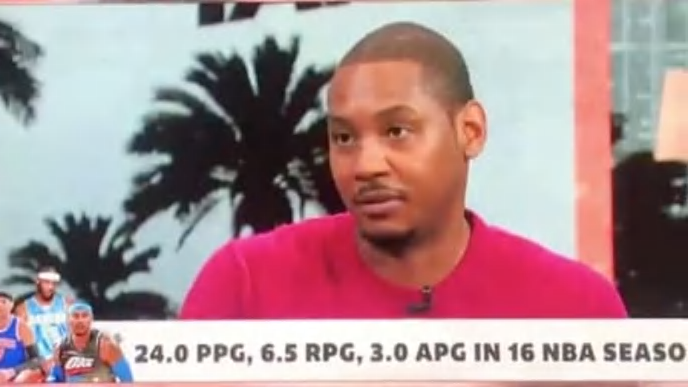 For years now, everyone has been wondering what exactly went wrong between the Oklahoma City Thunder and Carmelo Anthony. Well, finally, we have our answer. While speaking with Stephen A. Smith, Melo broke down just what happened, clearing up plenty of speculation.
Wow, so no one mentioned anything about a pay cut or coming off the bench for the Thunder to him? Well, no wonder he wasn't happy. As for what happened with the Rockets?
Anthony has been put in a negative light in recent years, but his explanation sure makes it seem like he wasn't totally in the wrong for what happened in both OKC and Houston.
While he's still waiting to finish off his career the right way and play next season, his time with the Rockets and Thunder undoubtedly casts a bit of a shadow over his storied NBA playing days.