VIDEO: Carlos Santana Walks-off the Red Sox With Solo Shot as Indians Take AL Central Lead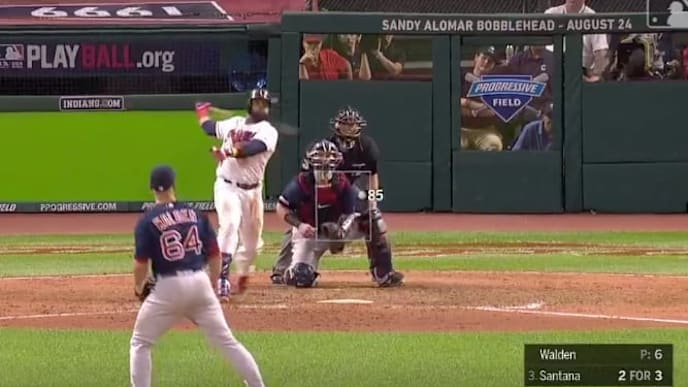 The Cleveland Indians have clawed back, tooth and nail, from the 11.5-game deficit the Twins held over them earlier in the year. Now, at long last, the Indians have laid claim to the AL Central lead. And what better way to do it than with some ninth-inning theatrics, once again provided by Carlos Santana. The slugger handled a pitch from Marcus Walden as the Tribe walked off Boston at Progressive Field.
Does this sound familiar to you, Indians fans?
That's probably because Santana crushed a walk-off grand slam the night before as well! He's played hero two nights in a row, and now he has the Tribe in the sole position of the AL Central lead. Talk about clutch!