VIDEO: Cardinals Slugger Paul Goldschmidt Demolishes 2-Run Shot off Pirates' Starter Steven Brault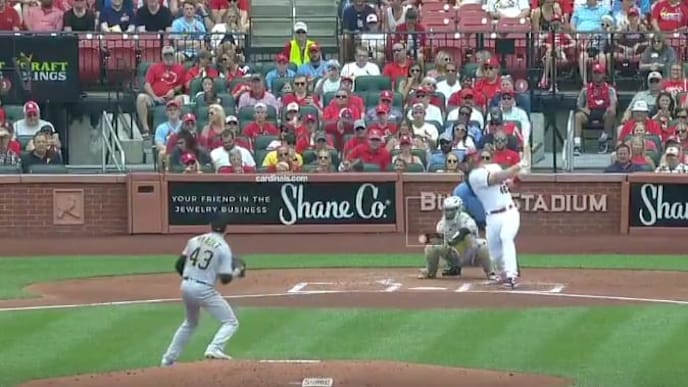 It took Paul Goldschmidt some time to find his footing in St. Louis, but it appears as if the star first baseman has found his groove of late. Goldschmidt came to the plate in the bottom of the first with his Cardinals trailing 2-0, but with a single swing of the bat, the 31-year-old erased the Pirates' lead.
Brault didn't fool Goldy with his third-strike pitch, and instead of walking to the dugout, the slugger broke out into a home run trot.
It was the 26th of the year for Goldschmidt, and his first long ball of the month. After struggling through May and June, the six-time All-Star finally appears to be locked in.