VIDEO: Cardinals' Jose Martinez Beats Braves Mascot Into Submission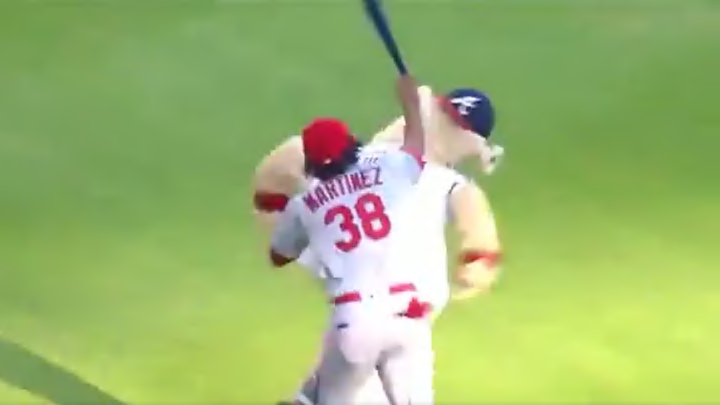 MLB mascots and opposing players have a interesting relationship, and it's mostly filled with hatred. Blooper, the Atlanta Braves mascot, has been the thorn in the side of every visiting team this season; just look at what he did with Manny Machado. But now, he's got himself a new enemy in St. Louis Cardinals first baseman Jose Martinez, who took a less subtle approach to show his feelings towards Blooper: attacking him with a plastic bat.
While Blooper tried to redeem himself, it was too late. Martinez made him look a fool, but there's still chance at payback for Blooper during Thursday's series finale.
What are we waiting for? Let's get Blooper vs. Martinez vs. The Freeze, stat!