VIDEO: Buster Posey and Pablo Sandoval Go Back-to-Back and Give Giants 3-0 Lead over Phillies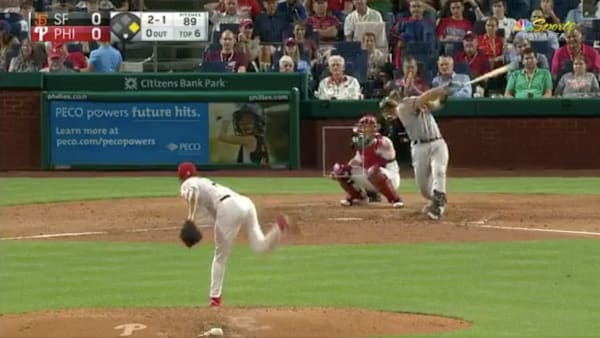 Even at the age of 32 with his All-Star days behind him, Giants catcher Buster Posey continues to come through with clutch hits for a surging San Francisco side. Deadlocked 0-0 against Vince Velasquez and the Philadelphia Phillies, Posey slammed a two-run home run to give the Giants a 2-0 lead.
Posey's home run was his sixth of the season, eclipsing his 2018 total.
This shot knocked Velasquez out of the game, but left-hander Adam Morgan didn't fare any better against Pablo Sandoval. Kung Fu Panda knocked his 14th home run of the year to right field, giving the Giants a 3-0 lead.
There are a couple reasons that could explain the Giants' sudden rise into the Wild Card picture, with one of the main factors being the sudden resurgence of Posey and Sandoval, who are turning the clock back to the championship days of 2014 with their performances against the Phillies.