VIDEO: Bucs' Chris Godwin Burning Highest-Paid CB in Football Xavien Howard to a Crisp in Joint Camp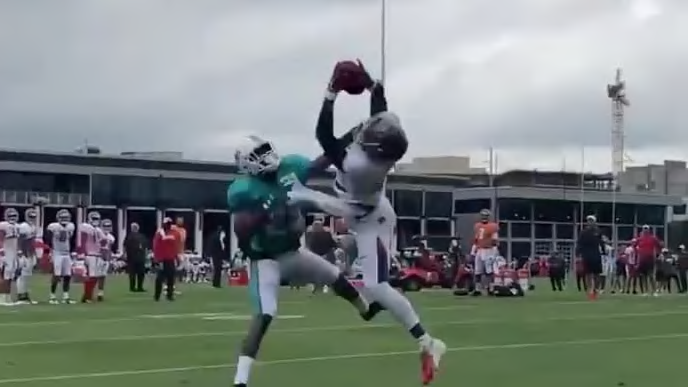 When the Miami Dolphins made Xavien Howard the highest-paid cornerback in the league this past offseason, very few of us protested the decision given Howard's tremendous 2018 season. Dolphins fans may be a bit wary about that deal after Wednesday's joint-practice with the Bucs. Howard was completely by Chris Godwin all day long.
Godwin is a breakout candidate for the Bucs in 2019, and the former third-round pick out of Penn State is putting on an absolute show at training camp thus far.
He certainly didn't back down when up against one of the game's best, and he just made Howard look like a rookie getting his first shot at covering an NFL receiver.
Howard's deal is worth $75 million over the next five seasons and the 26-year-old is guaranteed $39.2 million of that money.
Hopefully this is just a bit of preseason rust for Howard, because Godwin was running circles around the three-year veteran, completely outmatching him with a series of prolific route running and sensational catches.