VIDEO: Brian Windhorst Says Kevin Durant and Warriors Are Discussing Sign-and-Trade Scenarios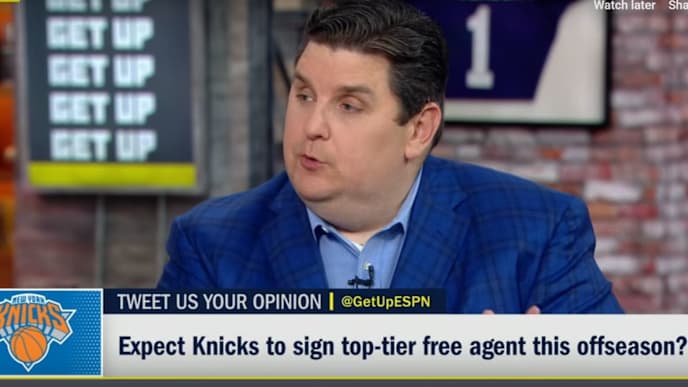 NBA free agency talks are ramping up, with the official start less than two weeks away, and one player on everyone's mind is Kevin Durant. Durant, who was set to receive a huge payday to take him away from Golden State, suffered an Achilles injury in the Finals that will most likely remove him from the 2019-20 season, and change the outlook of his career. The injury, however, has not taken him off free agency boards, and though this situation is entirely unique, the Warriors and KD's camp have reportedly discussed one solution that could improve his monetary lot and their roster: a sign-and-trade, to another team of KD's dreams.
This Windy report is the first we've heard about a potential sign-and-trade move surrounding the star forward. It makes sense, and it's probably the best of both worlds for Durant -- he gets the supermax contract and financial security while he rehabs his injury, but he still gets to go play somewhere else.
And for the Knicks, this is huge news for them as well. Their offseason plans, which began with Zion Williamson and Durant, have now lost that first option entirely. Though they'd vastly prefer to surrender money alone for KD and not assets, all indications are they're very much still interested, even with the inherent gap year. This solution would get KD paid and still shipped to New York.
Many just assumed Durant's injury would cause other teams to have skepticism and back out, leading to KD just rejoining Golden State. Now, there may be a way in which Durant won't lose any of his anticipated fortune, and can still change coasts. But would he really try to gut the assets of a team he's joining in a year just to get an advanced payday? Why not simply stay with the Warriors in that scenario? The next two weeks will tell us a lot about Durant's resolve and plans for 2020.