VIDEO: Brett Gardner Goes Bonkers After He's Ejected for Saying Literally Nothing Against Blue Jays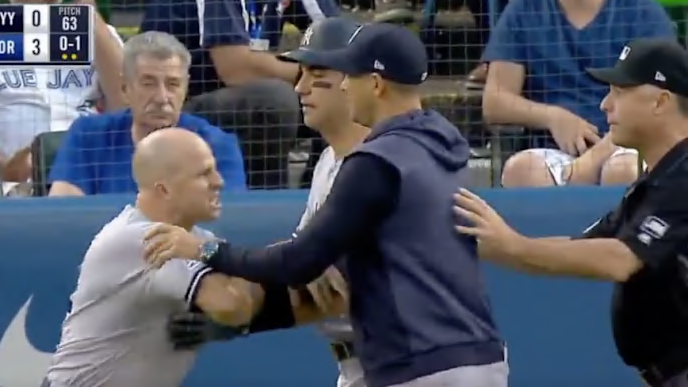 What are these players doing in my ump show? After a controversial strike call on Mike Tauchman, several Yankees (including manager Aaron Boone) voiced their displeasure from the dugout. Of the many Yankees who aimed their frustration at the home plate umpire, Brett Gardner was not one of them, which makes it all the more odd that the veteran was ejected from the game.
Confused as to the reasoning for his ejection, Gardner rightfully went off, rushing the field and voicing his anger at the home plate umpire, literally stating that he didn't saying anything.
Gardner is surely telling the truth here, and had to be held back by Boone to ensure he didn't do anything that might result in a fine or suspension.
Just another day at the ump show.