VIDEO: Brett Gardner Clobbers Solo Homer in 1st Inning to Put Yankees Ahead of Tigers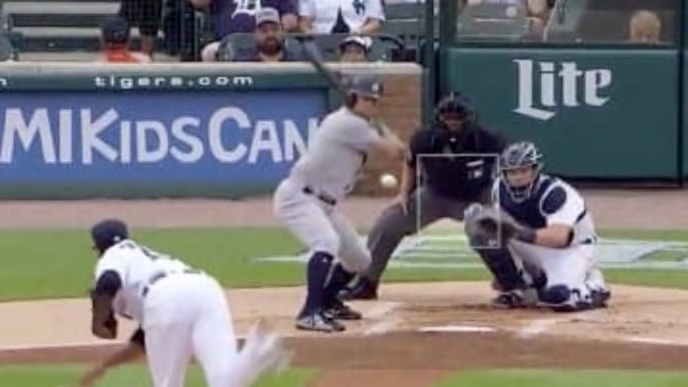 Gardy goes yardy!! And he's got a new career high! The New York Yankees outfielder stepped into the batter's box against Detroit Tigers pitcher Edwin Jackson and destroyed a solo shot in the first inning to put the Bombers on top 1-0.
An absolute rip.
Gardner is also approaching a career-high in RBI. He's got 59 right now and is seven shy of his mark of 66, which he produced back in his lone 2015 All-Star campaign.
He really wants to make this final year of his contract count.