VIDEO: Brett Favre Hilariously Joins Bears 'Superfans' for Pregame Promo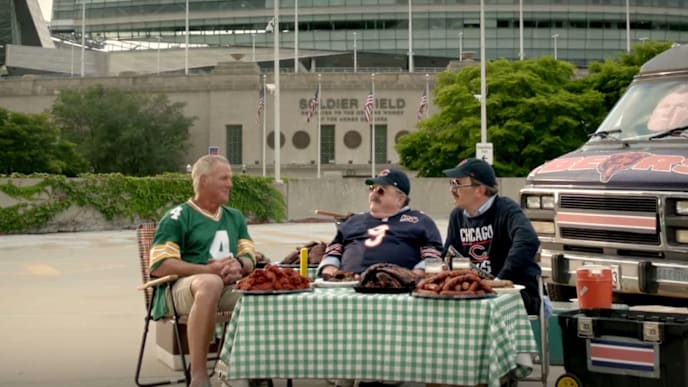 In preparation for Week 1 of the 2019 NFL season, Green Bay Packers legend Brett Favre sat down with Bill Swerski's 'Superfans' from Saturday Night Live in a sketch that is downright impossible to not laugh from. Watch as Favre and the guys steal the show:
Favre's 22-10 record against the Chicago Bears is impressive in itself, but the Packers also narrowly edge out the Bears in their all-time series, going 97-95-6 over the last 98 years.
After pranking everyone with an NFL return announcement, it's clear that the 49-year-old retired QB loves his fair share of jokes with this comedy sketch. Favre counters an "Interception Calendar" with some merch of his own -- a stuffed bear and goalpost to remind all Chicago fans of last year's heartbreaking Wild Card loss.
SNL's Superfans sketch premiered back in 1991, which was 22-year-old Favre's rookie season with the Atlanta Falcons. Favre was traded to Green Bay the following year for a first-round pick, and the rest, as you know, is history.