VIDEO: Braves' Triple-A Promotion 'Beat the Fridge' is Absolutely Amazing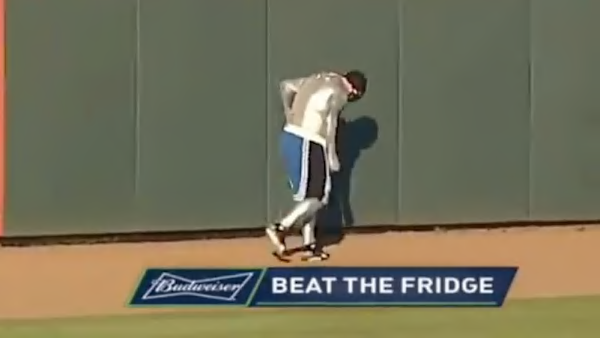 Much like their major league affiliate, the Gwinnett Stripers have one of the most unique promotions in all of baseball. While Atlanta boasts their popular "Beat the Freeze" racing promotion, the Stripers followed suit, but added their own spin. Instead of racing an olympic track star, Gwinnett's promotion involves a burly man known as "The Fridge." While "The Fridge" may not look like an athlete at first sight, or even when he starts running, the guy can really flip on the switch. Have a look for yourself!
After starting out the race slowly, "The Fridge" surprises his opponent by busting out the wheels and full-on sprinting for the race's second half. As is evident here, his opponent had no clue this guy would be hot on his heels down the final stretch.
Can somebody, however, please just answer this question: how does a man of that stature, for lack of a better term, possess that kind of blazing speed? It just doesn't add up.
Whatever the case, let this clip serve as a warning to all those track stars out there who find themselves looking to put their agility to the test at a Stripers contest. You will probably lose...in embarrassing fashion.