VIDEO: Braves Complete Comeback Win Over Cardinals With Brian McCann's Bases-Loaded Walk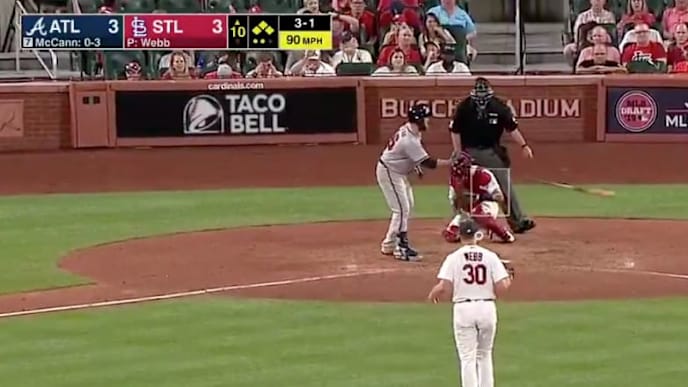 The Atlanta Braves cannot be stopped right now. They've now won five straight series after mounting a huge comeback on Sunday Night Baseball against the St. Louis Cardinals. Trailing 3-0 in the top of the ninth, the Braves scored three runs to force extras before Brian McCann used his eye to bring home the eventual game-winner across home plate.
McCann rightfully didn't like what he saw from Cards pitcher Tyler Webb and was glad to walk in a run with two outs. Perhaps the Braves have a penchant for this...
That one's gotta sting for the Cardinals, who were three outs away from a series victory with a three-run cushion. As for Atlanta, with the win and a Phillies loss, they're now 1.5 games out of first place in the NL East.