VIDEO: Braves' Charlie Culberson Takes Baseball to the Face on Bunt Attempt in Terrifying Display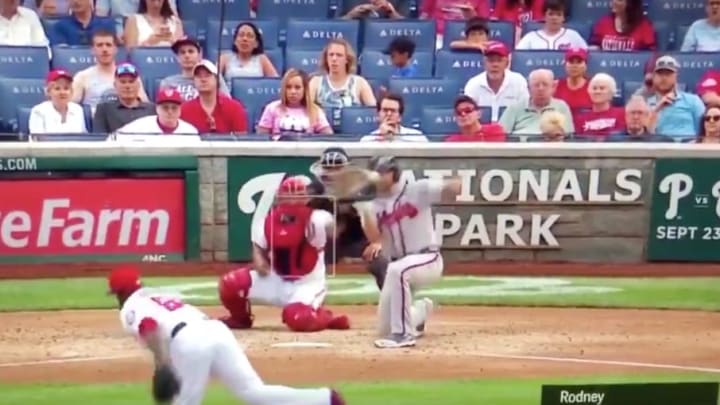 The Atlanta Braves may have lost an important bench piece on Saturday, as Charlie Culberson was hit in the face with a fastball while squaring to bunt, living out the nightmare of every baseball player.
Culberson immediately went down and looked to be in serious pain. Braves third base coach Ron Washington was among those who comforted the utility man as the trainers attended to him.
Fortunately for the Braves, Culberson was able to walk under his own power and gave the Nationals Park crowd a thumbs up while being carted off the field.
The aftermath of the play was not pretty, either, due to incompetent umpiring. The home plate umpire ruled the pitch a strike, saying that Culberson continued to offer at the pitch while trying to get out of the way.
A furious Brain Snitker was ejected for arguing with the umpire about the horrendous call, something you simply have to let slide under the circumstances.