VIDEO: Brandon Graham Reveals Nick Foles Planned to Retire After 2017 Season Due to Elbow Issues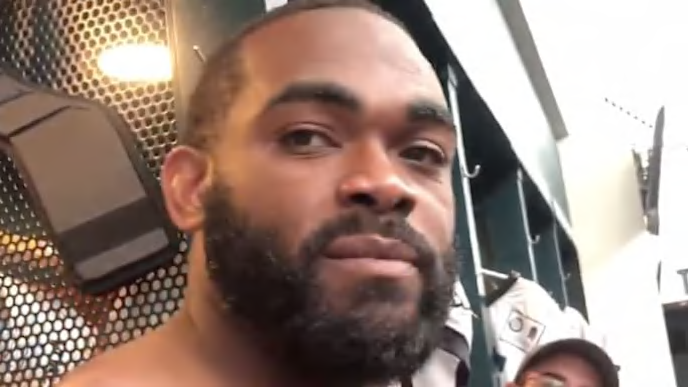 There's no doubting that Nick Foles was forever enshrined as a legend in the City of Brotherly Love the moment he hoisted the Lombardi Trophy in 2017, and deservedly so. His narrative was nothing short of remarkable: he went from being traded and ultimately benched to saving the Eagles season and being awarded the prestigious Super Bowl MVP feat. What we didn't know, however, is that the vet quarterback was contemplating retirement before that season. Here's longtime Philly defensive end Brandon Graham revealing the shocking and protracted disclosure:
There's no doubting that Foles has combated elbow soreness throughout his seven-year career, but we never really considered how serious the lingering ailment was.
The now-Jaguars gun-slinger was forced to miss time over the last three offseasons and struggled to get on the field last preseason.
This news shouldn't trouble the Jacksonville faithful, well, until they have a reason to be troubled. All reports out of camp suggest that the Arizona Wildcats product is spinning the ball with extreme confidence.
The elbow issues might not yet be behind Foles, but it's reassuring to hear that its lingering persistence is no longer hindering his ability to perform on the field.