VIDEO: Brandon Crawford Makes Stunning Bare-Handed Play After Ball Deflects off Pitcher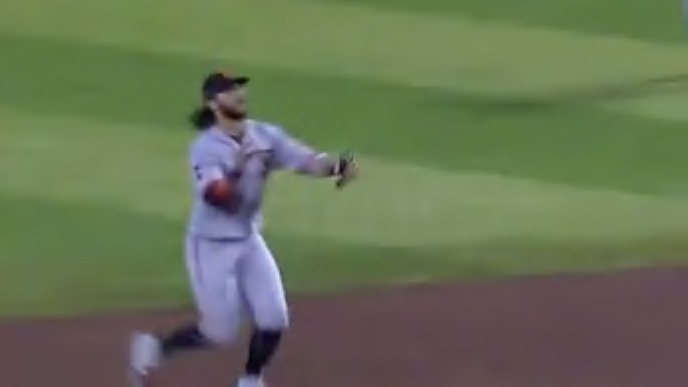 Brandon Crawford has long been renowned as one of baseball's best defensive shortstops, and he showcased his incomprehensible skills yet again on Sunday afternoon. The Giants infielder showed his incredible reaction time and dexterity as he managed to field a ball bare-handed that went high into the air after deflecting off of starter Shaun Anderson. He then fired a strike to first base to throw out D-Backs slugger David Peralta to complete a true-blue web gem.
That's called making a play on the fly.
Crawford, a three-time Gold Glove winner at shortstop, wasn't phased by the unorthodox trajectory of the ball, and he made a sensational play look effortless.
You know this is par for the course with Crawford when commentator Duane Kupier doesn't even react to the play with any particularly special enthusiasm. He's seen this level of defensive highlight from the 32-year-old time and time again.