VIDEO: BJ Armstrong Says Michael Jordan Was the Best Practice Player He's Ever Seen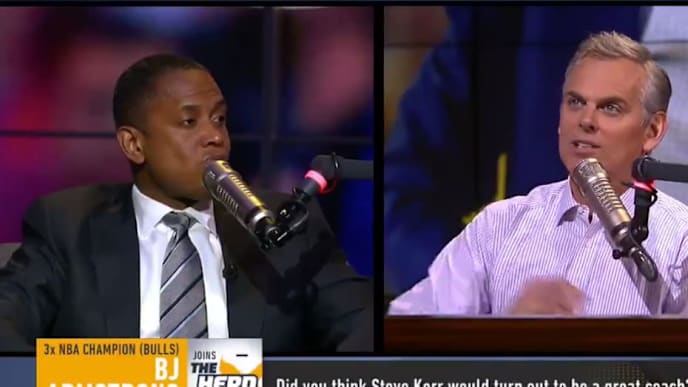 Yes, the GOAT dominated even when the lights were not on. Michael Jordan is arguably the best player to ever play the game of basketball. But to those who knew him best, it was no question that his excellence on the court came from his "relentless" practices. Jordan's former teammate BJ Armstrong can attest to the greatness that most were only able to witness on TV and through old video clips. But in his opinion, if you weren't in the gym with MJ during practice, you never got to see the best of him.
It sounds a little crazy. How could someone who won four league MVPs and six NBA Finals MVPs, one to match each of his six championship trophies, show just as much greatness at practice?
According to Armstrong, MJ was the embodiment of what every coach has drilled into their players. It's too perfect to imagine that he just...never turned it off.
Armstrong claimed that MJ attacked practice the same way he attacked the game. It didn't matter if it was the practice before a game or the one right after; he always practiced with the "ferociousness" that he intended to play with.
So if Michael Jordan could dominate a league full of Hall of Famers who wanted nothing more than to knock him off of his pedestal, there's no question in my mind as to how he looked even greater in practice with guys who wanted him to be great.