VIDEO: Bill Belichick Got Patriots Rookies to Sing Happy Birthday to Mike Vrabel at Practice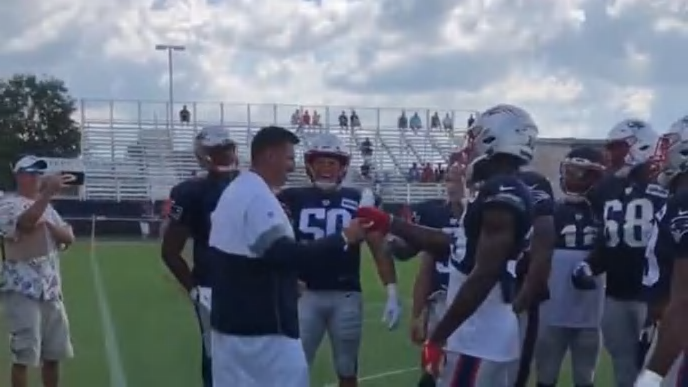 Who says the Patriots don't have any fun? While New England and the Tennessee Titans continued their joint practices on Wednesday, Patriots head coach Bill Belichick got his rookies to sing happy birthday to Titans coach and former Patriots linebacker Mike Vrabel as he celebrated turning 44 years old.
It's a fun little gesture of respect from Belichick to one of his former players. Vrabel played along with the young guns and jokingly broke the huddle after they finished singing to him.
The serenade also served to ease tensions a bit. Things flared up between Vrabel and Tom Brady when the legendary quarterback stepped onto the Titans' practice field, prompting a snappy back-and-forth exchange.
The Patriots and Titans are set to play each other in Week 2 of the preseason, but that'll be the last time they meet this year barring a matchup in the playoffs. But don't think Belichick or Vrabel will take it easy on each other.