VIDEO: Atlantic League Pitching Coach Becomes First Man Ejected Due to Disagreement With Robot Umps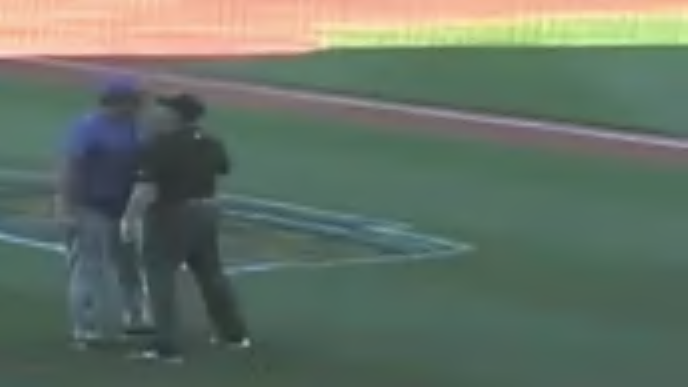 It was inevitable. Former Boston Red Sox and New York Mets player Frank Viola is a pioneer. Now the pitching coach of the Atlantic League's High Point Rockers, Viola became the first coach to be ejected due to a disagreement with TrackMan, otherwise known as the electronic strike zone or, in smaller circles, robot umps. The video is beautiful, and ought to be hanging in the Louvre.
Do we blame Viola? No, not really. This is an adjustment to everyone, and the Atlantic League has left the rule book fairly open on this issue. For example, umpires have the right to overrule TrackMan should the system clearly miss the call. This is what Viola is arguing for in the clip, but without the means of a proper review disagreements are bound to continue.
Even Viola's wife (we presume, given her bio) wasn't surprised by the incident.
Viola played 15 seasons in the majors and was a three-time All-Star. If anyone in the Atlantic League has the right to question this new system, it's probably him.