VIDEO: Atlanta United Star Josef Martinez Misses Penalty Kick in Truly Embarrassing Fashion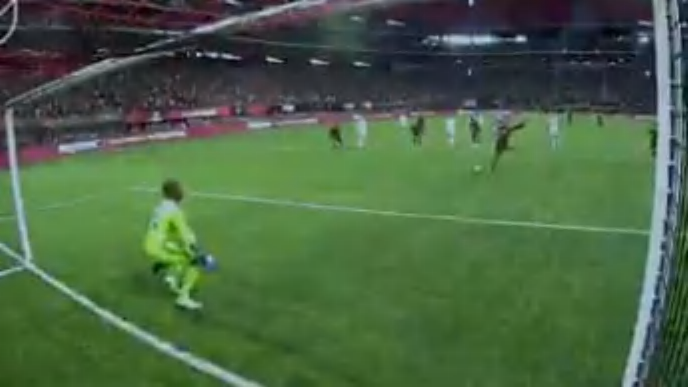 Josef Martinez remains one of the best players in all of Major League Soccer. But what in the actual hell was this, man? In Atlanta United's 2-0 win over D.C. United, Martinez missed a penalty kick, and he sure did it in style -- or lack of style, we should say.
The man really tried to jump to fake out the keeper, then proceeded to kick the ball to the moon. No GPS could cover just how far away from goal the ball ended up.
To Martinez's credit, he'd go on to score in stoppage time of the second half to seal his team's 2-0 win. Still, maybe next time he should go with a different approach for a PK.