VIDEO: Astros Take 9th-Inning Lead on Orioles With Embarrassing Michael Brantley Little League Homer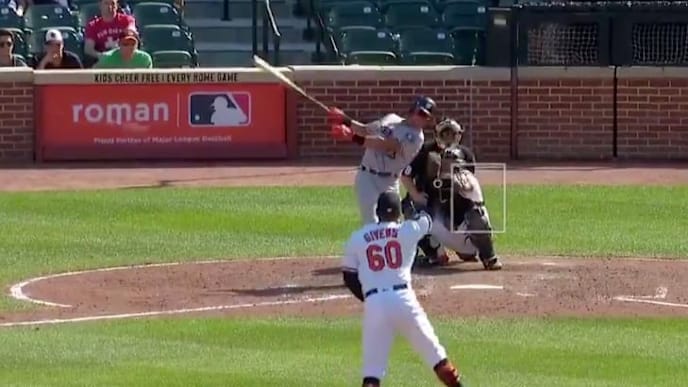 There's the 2019 Baltimore Orioles' standard behavior, and then there's whatever this is, a level up from normal. Nursing a 5-4 lead in the ninth in the biggest single-game underdog matchup in the MLB this year, Mychal Givens put the inning's first two runners on. Michael Brantley then stroked a looper into right, which likely would've tied the game, but nothing more. That is, in a normal universe, that's what would've happened. Instead, the ball rolled into the corner, we never saw it again, and Brantley and both his cohorts ran all the way around the bases.
Turns out, Anthony Santander tried to throw the ball into the infield, instead throwing it sideways and even deeper into the corner.
Good job, good effort, Baltimore, but this team now has a new low to hang their hat on.
Actually, what's more embarrassing? 23-2, or whatever this was? We're not sure.