VIDEO: Antonio Brown Offers Steelers Fans to Come Say Goodbye to Him at Pittsburgh Courthouse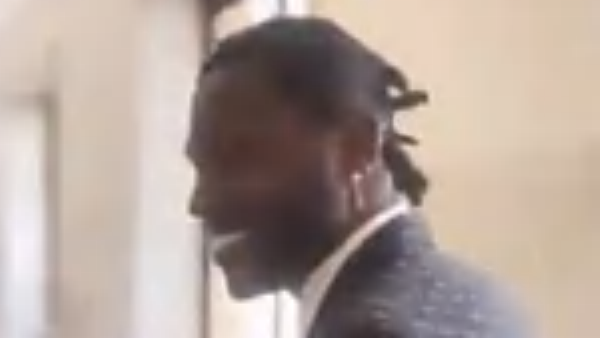 Just when the good folks of Pittsburgh thought they were done with Antonio Brown, old No. 84 has returned to the Steel City; though I'm guessing this wasn't how he wanted his swan song in Pittsburgh to go down. Brown traveled from Oakland to Pittsburgh and spent part of Tuesday at a local courthouse. While there, he asked for one final goodbye from his fans. Seriously?
Brown can be heard in the clip saying, "To all my fans in Pittsburgh that never got to say goodbye, I'm here today at the downtown Pittsburgh court. Pull up."
Great thinking, Antonio. I'm sure a lot of the hardworking people in town are going to drop what they're doing to drive to the courthouse to let you know they miss you.
Yup, not a chance.
Brown's exit from the Steelers couldn't have been filled with more drama. His beef with teammates, including Ben Roethlisberger, made him a villain in the city. Good luck in Oakland... said no Steelers fan ever.