VIDEO: Anthony Rizzo Returns to The Undertaker Theme and Smashes Solo Shot to Tie Game vs Cards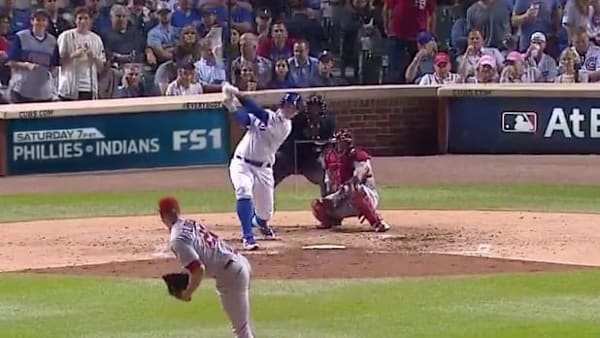 Maybe we shouldn't doubt Joe Maddon's tactics, after all. Down a run early against division rival St. Louis, Anthony Rizzo tied the game in dramatic fashion, delivering a solo shot at Wrigley Field.
Rizzo didn't record a hit in his first at-bat, but did enter the game in hilarious fashion to The Undertaker theme music.
With Rizzo in tow, the Cubs must win on Thursday or fall behind the Brewers for the second spot in the NL Wild Card race. While there's still some time to make up that advantage, Milwaukee's weak schedule gives them a leg up on the North Siders, who face the Cardinals plenty over the next seven games.