VIDEO: Anthony Rizzo Mic'd up During Cubs-Pirates Sunday Night Baseball is a Treat for All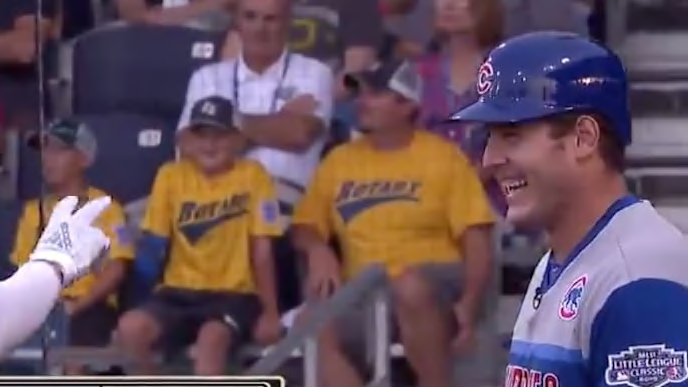 We know Anthony Rizzo's personality is one of influence in the world of baseball, but he's apparently a giant goofball/troll when he's on the field. This is the type of loose energy more sports teams need, right? ESPN's decision to have Rizzo mic'd up during Sunday Night Baseball's Little League Classic between the Chicago Cubs and Pittsburgh Pirates was indeed a hit.
Right out of the gate, Rizzo goes after new teammate Nick Castellanos, asking him if he's ever played on Sunday Night Baseball due to the fact he was rotting away on the Detroit Tigers for the past few years. Cold-blooded.
But perhaps even better is Castellanos trying to figure out if a hot dog is a sandwich. Leave it to Rizzo to spark the great debate of the 21st century and somehow have us now thinking what we'd call a hot dog if the bun ended up splitting apart.
Then again, what better place to have that type of debate than in Williamsport, Pennsylvania, the home of the Little League World Series?