VIDEO: Alex Bregman Jacks 12th Home Run of May Against the Cubs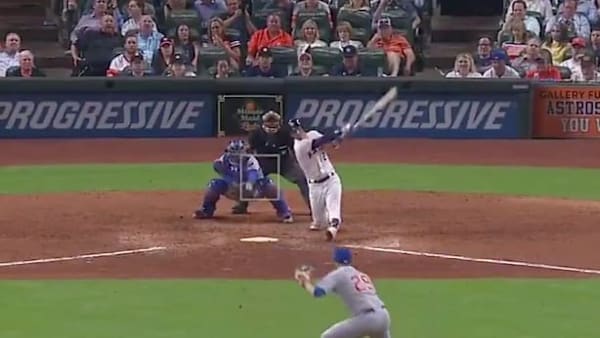 Some players call 12 home runs a good season. Alex Bregman calls 12 home runs a good month. With his second home run of Tuesday night's game against the Cubs, the Astros third baseman now has 12 dingers in the month of May alone.
Bregman now has 17 homers this year, tying teammate George Springer, as he showed off his opposite field power on that second blast.
With Springer on the mend for the time being, Houston needs Bregman to carry them. So far, so good.