VIDEO: Adam Duvall Launches 2-Run Shot as Braves Extend Lead Over Giants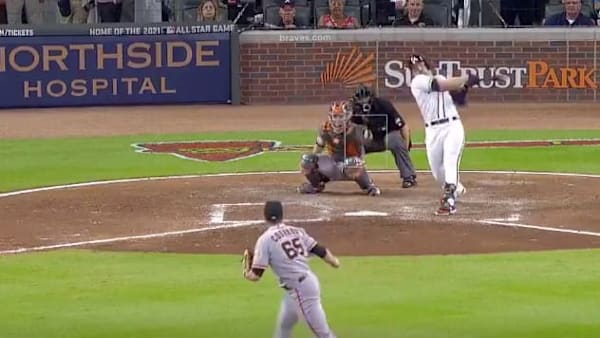 The Atlanta Braves weren't nursing any sort of hangover after their wild celebration from clinching the NL East. They were just as dominant on Saturday night against the Giants, jumping all over Johnny Cueto early on. The damage continued late, as Adam Duvall provided some insurance runs with a late two-run blast to extend the lead to 8-1.
Duvall's blast was his ninth of the year, as the veteran has spent much of the year in the minors. After an 0-for-3 night, Duvall's late blast was a real crowd pleaser.