VIDEO: Aaron Rodgers Actually Yelled Marcedes Lewis' Nickname 'Big Dog' Before Throwing TD to Him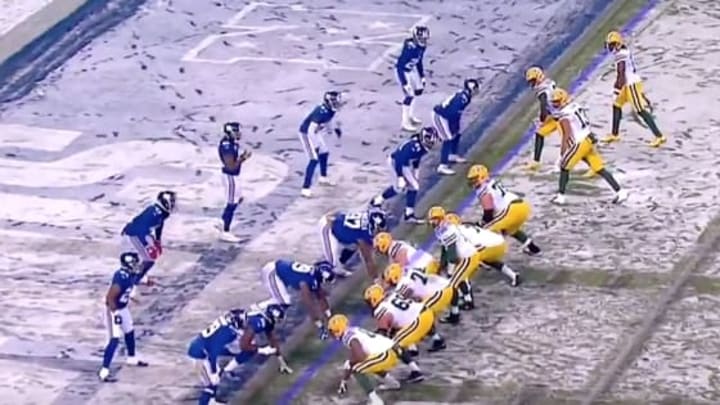 The Green Bay Packers needed a get-right game following their blowout loss to the San Francisco 49ers in Week 12. Luckily for them, they faced a terrible New York Giants football squad on Sunday. Holding a 24-13 lead over the Giants in the fourth quarter, Aaron Rodgers looked to add to the scoreboard and officially put the game away. During a presnap count in the Giants' red zone, Rodgers yelled "Big Dog" repeatedly while under center, which happens to be the nickname for tight end Marcedes Lewis. On that play, Rodgers found him open in the end zone for the touchdown.
That's right, Rodgers telegraphed the play to the Giants defense, and they still couldn't cover him. Savage.
Luckily for Lewis, the job was easy, as he had Giants rookie cornerback DeAndre Baker, who has been the punching bag of opposing quarterbacks all season covering him.
In the snowy Meadowlands, Rodgers completed 63.6% of his passes for 243 yards, four touchdowns, and zero interceptions.
Those are Big Dog stats for sure.