VIDEO: Aaron Judge Called Out on One of Worst Strikes You'll Ever See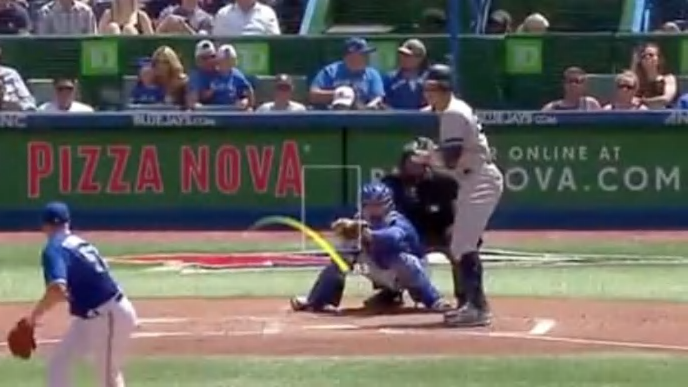 We've truly lost count as to how many times home plate umpires have used Aaron Judge's imposing 6-7, 282 pound frame against him over the years. Somehow, however, 2019 has been a different monster, and Sunday was more of the same for the Yankees' superstar. To call this particular punch-out against the Blue Jays egregious would be a generous assessment.
Make no mistake about it, folks -- that one landed closer to Judge's feet than it did his knees. And we would normally respect a catcher's frame job, but this one was alarmingly and laughably delayed. Reese McGuire was forced into looking like a fool behind the plate...because the pitch was just that low!
If the clip wasn't enough to convince you, this bizarre graphic is sure to do the trick.
Honestly, what is the point of Judge even stepping into the batter's box if he's going to continued to be exploited like this? Umps aren't even giving him a chance in there.
Something must change, but based on 2019's disconcerting narrative, it will unfortunately only continue to blossom and spread.