VIDEO: A Bunch of Texas Football Players Got Hypnotized and the Results Were Comical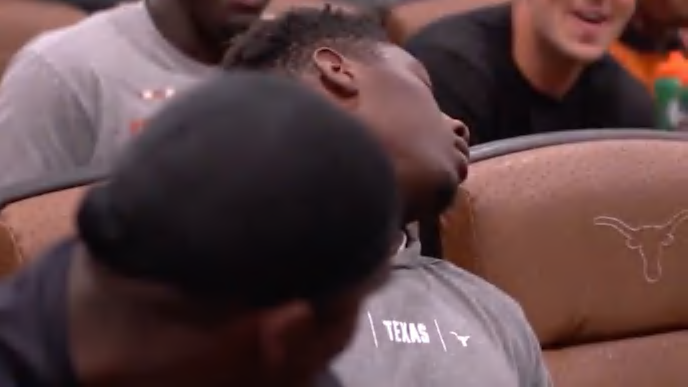 You get to nap, you get to nap and you also get to nap! The Texas Longhorns invited a hypnotist to work his talents on their players ahead of the new college football season, and the scenes were pretty mesmerizing.
Hypnotist Jonathan Yeager was in full control of his subjects from start to finish. He had them believing anything and doing exactly what he told them.
The only thing better than watching premier athletes treated like dolls is the astonished reactions from around the room.
Training camp combined with the beginning of what is a grueling school year can often be a lot for young adults, especially the incoming freshmen. Kudos to head coach Tom Herman for keeping things loose ahead of the new campaign.
Events like these definitely ease the stress and relaxes their players. It brings the team together and it is important them to have fun along with focusing on winning games.
The Longhorns will aim to be fully awake when they face off against Louisiana Tech, of course. That game is fast approaching on Aug. 31.