Tyrann Mathieu's Lawyer Details Alleged Extortion Attempts by Relatives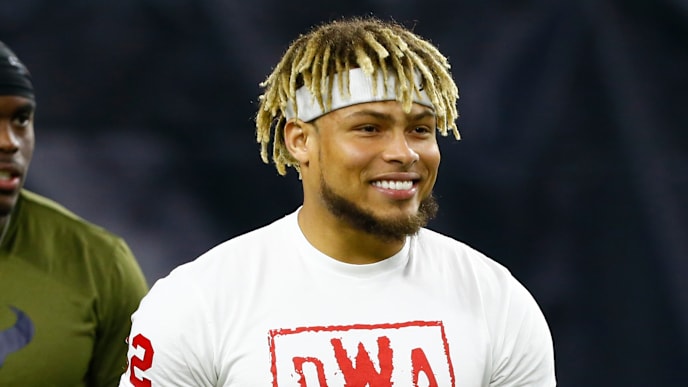 Tyrann Mathieu has it all going for him.
One of football's elite playmakers in the secondary, Mathieu enjoyed his first and only season with the Houston Texans in 2018. He set a career high in sacks, tied his career high in tackles and QB hits, and earned himself a juicy new contract with the Kansas City Chiefs.
Things were going so well, in fact, that even his own family members were out to try and take advantage of him.
"Mr. Mathieu contacted me at the direction of his rep, Denise White, to advise and assist him as he was being victimized by malevolent family members," said attorney Scott Rosenblum, Mathieu's lawyer. "Once Mr. Mathieu decided to stop assisting these individuals financially, they turned to harassment, slander and extortion in their quest to gain financially."
Having just signed a 3-year, $42 million contract, some of Mathieu's family members reportedly threatened slander and harassment to obtain as much as $25 million from the Chiefs safety.
The main perpetrator, Geourvon Sears, was arrested and released on bond on Tuesday, though it is reported that there were multiple family members in on the plan.
It's truly disappointing that one of football's most talented defensive playmakers is forced to suffer something like this during perhaps the best stretch of his career. Hopefully, Mathieu and authorities will work to ensure something like this does not have to happen to him again.