Trent Williams Reportedly Won't Play for Redskins Because of Team's Front Office and Medical Staff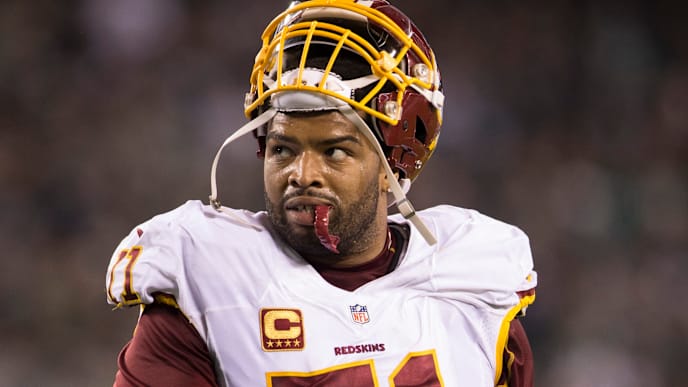 Folks, it would appear we finally have a report that confirms that Trent Williams' time in the nation's capital is coming to a close.
Per JP Finlay of NBC Sports, the star left tackle has every intention of NOT suiting up for the Washington Redskins in 2019, and is more than willing to sit out regular season games in order to force a move.
One source close to Finlay, who claims he spoke to Williams, said that "He's not coming back. Period."
The seven-time Pro Bowler skipped minicamp and hasn't reported to training camp, with most inferring that he was seeking a new and improved contract.
While that still might be part of the reasoning for his holdout, more recent reports suggest that Williams is appalled by the manner in which the Redskins' front office and medical staff managed a growth on his head -- of which they told him he was fine to play through.
The former Oklahoma Sooner star was eventually diagnosed with a benign tumor and was forced to have surgery to remove it during in the offseason.
Head coach Jay Gruden came out last week and said that the franchise has no intentions of trading their world-beating LT. Based on this report, however, offloading Williams might be the most sensible decision in order to clean the slate and move on.
A lucrative deal, we presume, won't even be enough to convince the 31-year-old to undergo a change of heart at this point. He has one, if not two feet out the door in Washington.