Tom Brady Makes Good on Promise to Send Bengals RB Joe Mixon a Jersey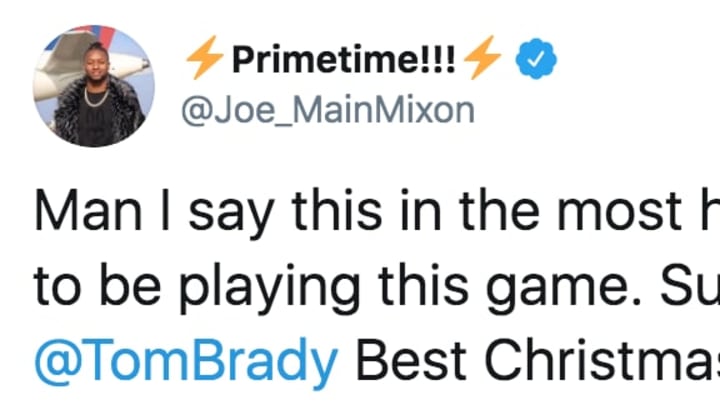 New England Patriots quarterback Tom Brady sent Bengals RB Joe Mixon a jersey / Andy Lyons/Getty Images
Cincinnati Bengals running back Joe Mixon got an early Christmas present he was too nervous to request.
New England Patriots quarterback Tom Brady sent along one of his jerseys to Mixon after the Bengals RB stated his fear of asking for said threads postgame.
Mixon was seen in the Bengals' locker room holding a Brady jersey Friday, just days after the Patriots' 34-13 win over Cincinnati last week. After the game, Mixon quickly transitioned from NFL running back to young fan when meeting Brady.
Mixon idolizes Brady not only because TB12 is arguably the greatest quarterback in NFL history, but also because both of them were born and raised in the San Francisco Bay Area. Brady has famously said he was four years old when he witnessed "The Catch" in person during the 1981 NFC Championship Game.
Mixon, who was born just before Brady's freshman year at the University of Michigan, attended Freedom High School in Oakley, Calif. While competitors on the field, it's refreshing to see this kind of mutual respect from these two.