Tigers Sign Former D-Backs Righty Zack Godley to Minor-League Deal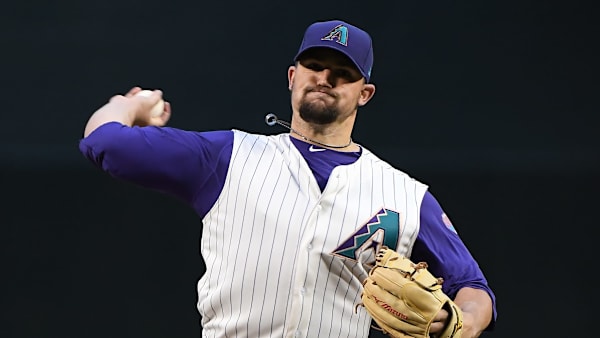 The Tigers have made a savvy acquisition to bolster their starting pitching depth on Friday, and a relatively inexpensive one at that.
Former Arizona Diamondbacks and Toronto Blue Jays right-hander Zack Godley has signed a minor-league deal with Detroit, per Mark Feinsand. He has an opt-out deadline for next year on March 23, and if he makes the team, he'll earn $1.5 million.
The deal has a maximum value of $3 million once incentives are taken into account.
Godley struggled in 2019, splitting time as both a starter and reliever, and getting offloaded by the D-Backs in a trade with the Jays. The 29-year-old posted an abysmal 5.97 ERA in 92.0 innings of work, striking out 70 batters. He logged nine starts before being placed in the bullpen, and remained in relief duty upon his move to Toronto.
Just three seasons ago Godley had a stellar season that saw him post a sterling 3.37 ERA over 155.0 innings. Once looking like a promising member of the D-Backs future, the right-hander fizzled out in a hurry.
Now, though, he has nothing to lose and everything to gain with Detroit. If he impresses in spring training, he can earn a spot on the roster and fight for a place in the Tigers' rotation, or toss some meaningful innings in relief.