Texans Reportedly Place JJ Watt and DeAndre Hopkins on PUP List to Begin Training Camp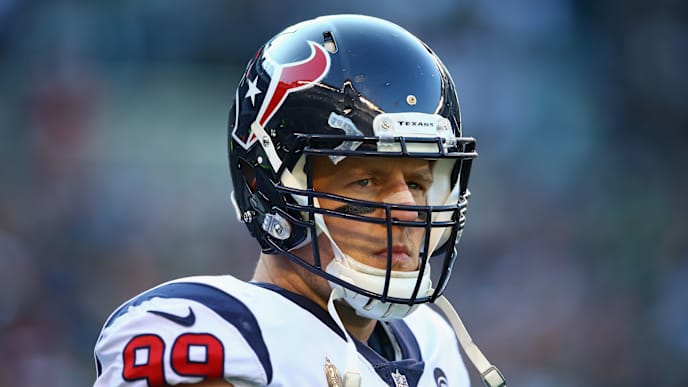 Shield your eyes, Houston Texans fans. You're not going to want to hear this news about your best offensive and defensive players.
According to ESPN's Field Yates, the Texans have placed both JJ Watt and DeAndre Hopkins on the Physically Unable to Perform (PUP) List right before training camp.
What does this mean? Not much at the moment until we learn more. Watt and Hopkins can be taken off the PUP whenever the Texans want to, but it seems as if the team wants its two stars resting for a good portion of the preseason to ensure they're good to go when Week 1 kicks off.
Watt underwent an offseason knee procedure that was said to be minor, while Hopkins battled injuries throughout last year despite putting up a Pro Bowl campaign, so this certainly seems more precautionary than anything.